BIG update!
Gunter, Training Area and Black Knight were added after the big update today. Pandora has been moved to the dock. Monsters have different attack style. Also, now when we quit/restart in cave, we will still stay there when we login again.

¡@


Gunter is located inside the Gunter's House (western cave). He will help the newbie...
¡@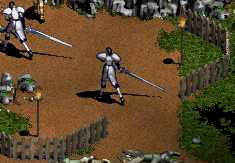 The entrance of Training Area. It is near the Gunter's House. (western cave)
¡@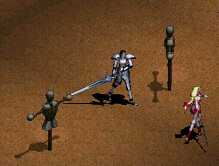 It is the Training Area. There is about 20 Blockhead there. We can hit them to gain some exp.
¡@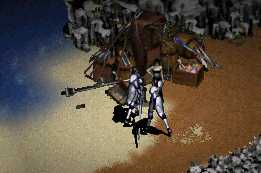 Pandora move back near the dock again. That area is safe now.
¡@
MP Bug!!!
One of my friend got a MP Bug after today update. From the picture below, you will see that his MP got some error. Since Magic is not implemented yet, so it is impossible to use MP. Also the value of MP is too low for a 142 HP player. I think some people may also get this bug. I hope Jake will fix it soon.

Chinese in Lineage ^^
We can now edit the text file of Gunter or Pandora and type in some Chinese here. If I have time I will make a Chinese Patch. ^o^